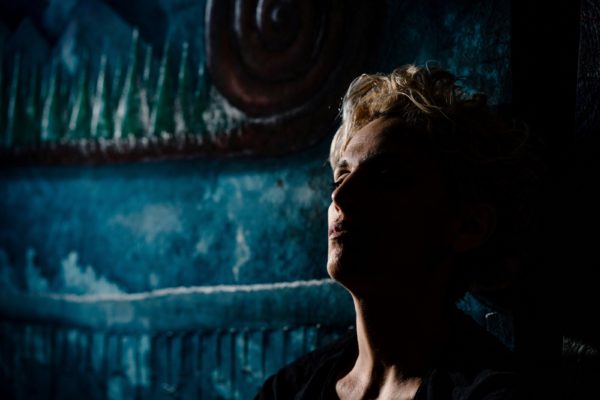 From a very early age, my life was split among Greece, Georgia, Uzbekistan. These countries have such different cultures which definitely influenced me. My first attempts to express myself took place during my student years in Tbilisi. It was since then that I have liked observing the real, the imaginary world as well as the outcome of their unification.
Painting is an area without rules. No particular knowledge, money or complex techniques are necessary. All that's needed is a piece of paper, a pencil, or even a piece of charcoal like in the old times… It can be done by anyone and be addressed to anyone. It only takes an open mind and some imagination to express oneself and feel.
At first, I thought these images were not related to the outside world. But years later, I realised that the images I could visualise were an amalgamation of something real I was subconsciously impressed by and something inside me.
A human is symbolically placed in most of my works.
They are:
A tree > rooted and immobile
A boat > capable of travelling
A castle > isolated, armoured…
And the background usually resembles the environment, our surroundings, our society perhaps.
What affects us, helps us, traps us…
IRINI GOGUA
Born in Georgia on 05/12/1975 to a Georgian father and a Greek mother. Studied in the University of Tbilisi and graduated from the University of Taskhent.
Solo Exhibitions:
2006 Vouleftiko, Nafplio, Argolis, Greece.
2007 Art Gallery, Athens, Greece.
2011 Municipal Art Gallery of Myconos, Greece.
2014 Vouleftiko, Nafplio, Argolis, Greece.
2015 Coco Mat, Argos, Argolis, Greece.
2017 Old train carriage, Nafplio, Argolis, Greece.
2018 'Pelargos', Old factory, Nea Kios, Argolis, Greece.
2019 Barracks of Kapodistrias, Argos, Argolis, Greece.
2020 Cultural Centre Milisi, Porto Heli, Argolis, Greece.
2021 Exhibitions municipal gallery of Μykonos, Mykonos.
2021 Grecotel Μykonos Βlu Hotel, Mykonos.
Group Exhibitions:
2007 exhibition of Georgian artists, Melina Merkouri cultural centre; organised by the Georgian embassy in Greece
2007 Cultural Colours, Municipality of Pireus, under the aegis of unesco.
2011 educational festival, Technopolis, Gazi. Exhibition of Georgian and Greek artists, national gallery, Pireus.
2018 Nafpliada, Nafplio.
2019 Nafpliada, Nafplio.
Genres: oil painting, acrylic painting, plexi glass, enamel, tin foil, ceramic, clay and many more.